Class of 2026, get ready to have fun! 
Get ready to have fun! The Class of 2026 will engage in a brand new and exciting experiential orientation. All new-to-Duke students will be oriented to Duke and Durham through a thematic-based orientation group emphasizing small group interaction, upper-class mentorship, and fun throughout each day. Throughout Orientation Week, you will grow close to your group, participate in duke traditions, take field trips, learn about Duke campus and resources, make meaningful relationships, and learn what it means to be a Duke student.

Students will move in, participate in one of 18 thematically-based orientation programs, and then come together as a full class to wrap up the Orientation week before classes begin.
EXCEL – Academic Track 
Project Arts
Project Edge
Project Media
Project ReSearch
Project SEED
EXCITE – Community Track
Project BUILD
Project Discover
Project Habitat
Project Lead
Project Wellness
Project Transfer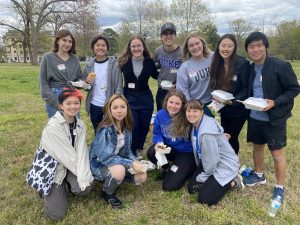 EXPAND – Civic Track
Project Citizen
Project Change
Project Climate and Sustainability
Project Farm 2 Table
Project about identity and culture
EXPLORE – Outdoor Track
Project Play
Project Waves
Project WILD